Welcome to Hog Roast Leicestershire, the home of the best hog roast catering in the county. We are Leicestershire's number one suppliers of artisan hog roasts, along with an array of tailormade mobile menus to suit all event, tastes, diets and budgets. Our food can be enjoyed by everyone in this diverse county for any type of outdoor event. We can provide a variety of different menus in any setting in Leicestershire and delicious hog roast catering packages for events of all sizes. Hog Roast Leicestershire holds high standards of our own work. We have been in this industry for several decades now and in that time we have built up a reputation of quality that we also strive to meet or better at every single event. There is no longevity in a business without continued efforts to do better than you last, and so when bringing Hog Roast Leicestershire into your event you can expect service and dining of the utmost quality every single time you call.
Unbeatable Hog Roasts For Any Number Of Guests In Leicestershire!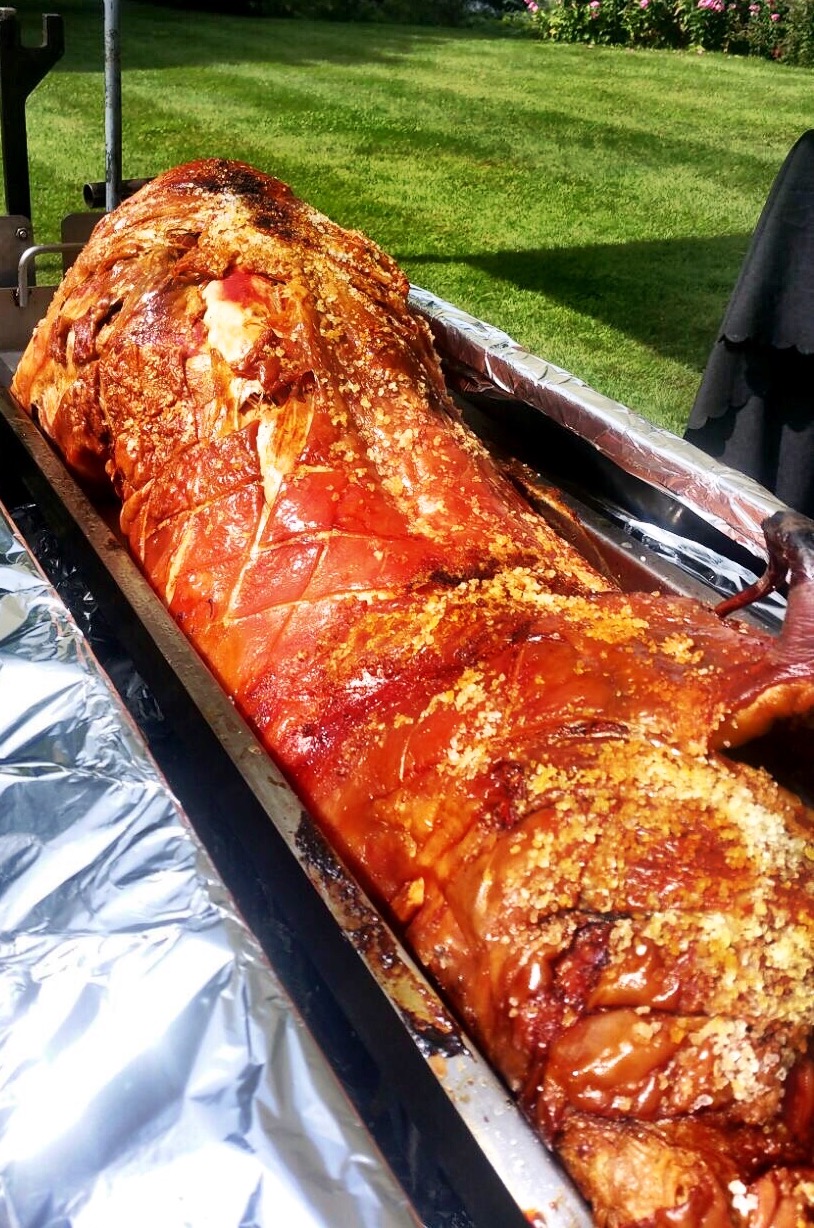 What better way to feed a hungry crowd than with a hot, melt in the mouth hog roast sandwich topped with crackling and homemade apple sauce? We cook our hogs onsite, injecting a bit of theatre into the proceedings as well as a lot of flavour! We can travel to and cater in any outdoor location with the minimum of fuss, and we are able to prepare any volume of hot and cold food when we get there. We only use the best free-range pork that has been ethically reared in the UK and cook it delicately for several hours until it has achieved the optimum level of succulence and flavour. Our signature dish has delighted many diners across Leicestershire for all types of events.
Inventive Event Catering For Any Occasion
Hog Roast Leicestershire have the foresight and flexibility to be able to cater for any style of outdoor event, from large scale public gatherings to smaller parties and special occasions. We offer a range of different menu styles, with plenty of options to choose from to ensure the tastes and dietary needs of your guests are satisfied. Whether you would prefer a different meat, you require vegetarian or vegan dishes, you have guests with varied tastes to please, you want a more formal meal or a themed menu, we have the scope to design a menu that meets your needs.  We can provide fantastic food for weddings, private parties corporate hospitality, Christmas parties, local festivals, sporting events, outdoor concerts and community celebrations across Leicestershire.
Hire A Hog Roast Leicestershire Machine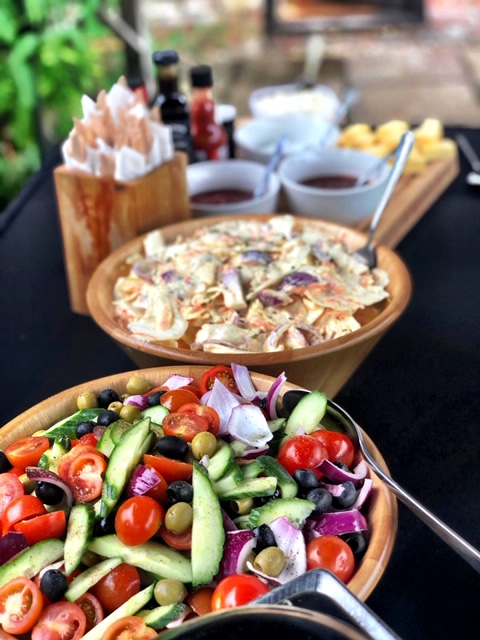 Cater for your guests without the stress by hiring a hog roast machine for your event. A cost effective and quirky way of doing your own outdoor catering, rustling up your own hog roast is bound to impress your guests. Our machines are reliable and versatile enough to be used in any setting and we will make sure the model you hire is perfect for your needs and catering abilities. To find out more about our exciting hog roaster hire packages, please contact us here at Hog Roast Leicestershire or visit our machine hire page.
Get A Free Quote From Hog Roast Leicestershire
We are here to meet all of your mobile event catering needs across the county. Thanks to our creative catering packages and delicious gourmet hog roasts, we are equipped to cater for a wide range of events and functions across Leicestershire. Whatever type of event you need food for, if you want top notch mobile catering with a difference, please get in touch with us here at Hog Roast Leicestershire to let us know what you require. Once you have given us a few key details about the number of guests, the type of menu you want and the date and location, we will be happy to offer you a free quote for our catering services. Whether you have a query, you would like a free quote, or you are eager to book us for your event, please give us a call, send us an email or fill out our online form so we can start the exciting process of designing your dream roast menu!